Nefisa finalized her preparation of what she needed when the time came to go to Shebe Health Center to deliver her child. The wife of her brother‐in‐law has agreed to come over to her home and take care of her daughter. Read more »

Mendera is a community found in Limmu Woreda of Jimma Zone in Oromia region of Ethiopia.

Fentiya Asmare went to Jabi Genet Health post with her three week old son to have him examined by Mulualem Wubliker, the health extension worker.
About L10K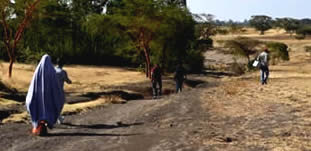 The Last Ten Kilometers: What it takes to improve health outcomes in rural Ethiopia works to strengthen the bridge between households and the primary health care unit (PHCU), Ethiopia's basic health service delivery structure. Read more »
L10K News
The L10K Project was initiated in October 2007 to support the health extension program of the Ethiopian government to improve reproductive, maternal, newborn and child health (RMNCH) care behavior and practices. Operating as a five-year project, L10K reached its project time line in 2012. However, receiving supplemental fund and based on its learnings from this period, L10K extended for two more years – up to 2015.
Featured Resource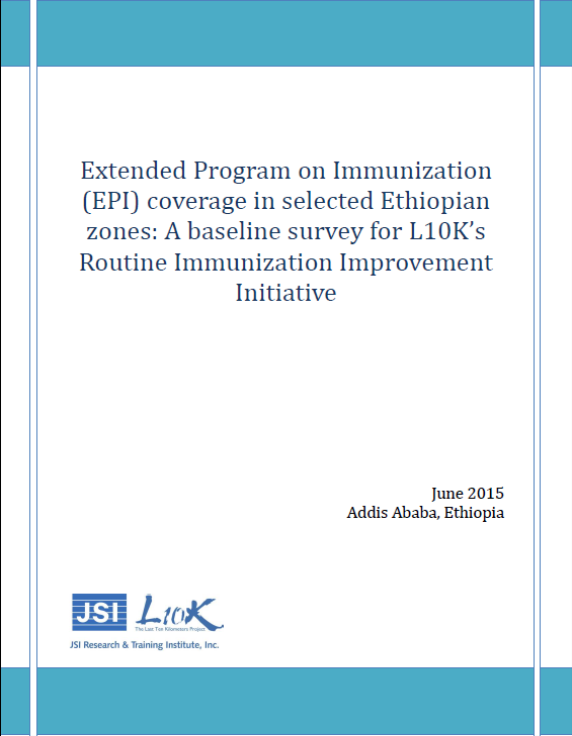 Extended Program on Immunization (EPI) coverage in selected Ethiopian zones: A baseline survey for L10K's Routine Immunization Improvement Initiative
The government of Ethiopia has been delivering routine immunization services through static, outreach and mobile strategies since 1980.