JSI in Ethiopia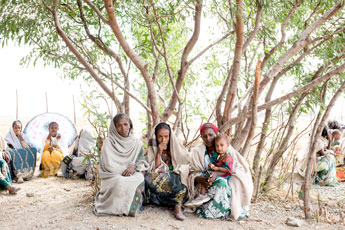 JSI works to improve quality, access, and equity within health systems worldwide. It focuses on multidisciplinary, gender-sensitive development approaches that galvanize countries, communities' families, and individuals to advance their own skills and create lasting solutions to their priority health and development challenges.
JSI has been active in Ethiopia since 1994, when JSI began efforts to improve and increase access to family planning services through the USAID-funded Family Planning and Logistics Management (FPLM) Project.
Since then, JSI has fully supported the Federal Ministry of Health and Regional Health Bureaus in their quest to improve the health of all people across Ethiopia. JSI was instrumental in assisting the government design its community health approach through the Health Extension Program (HEP) and train a large number of community health promoter cadre of over 252,000 volunteers (the Health Development Army). Read more about JSI's work in Ethiopia.